A photo is worth more than one thousand words
Just three years into their marriage, Nick and Whitney Runyon founded The Archibald Project—an international orphan care advocacy program based in east Austin. Since 2012, they've documented dozens of adoption and foster care stories, spent countless hours volunteering at and vetting foreign orphan care organizations, and inspired a social media movement that is actually changing lives.
Adopting Archie
Whitney was photographing a friend's two-year-old daughter when she learned that the girl's parents were in the process of adopting a son. At that precise moment, Whitney describes feeling a profound calling to accompany the family to their child-to-be's home country of Bulgaria and to document his adoption story as a gift. Because Nick was a pilot, the Runyons were able to fly standby to Sofia, where Whitney caught the whole beautiful event on camera. The adoptee—a seven-year-old boy with Down Syndrome—was named Archie.
Upon returning to the States and with the adoptive family's permission, Whitney shared the photos on social media. Before long, the story had reached a much broader audience than either party had ever expected, such that a few weeks later Whitney was both surprised and humbled to receive an encouraging email from a total stranger. The email said that thanks to Archie's photos, another couple had decided to adopt a chronically-ill child from Ukraine. "[Nick and I] were blown away," says Whitney, "that photos could help kids find families." Nick felt the same desire as Whitney to help more children in need, so right away they formed a 501(c)3 and called it The Archibald Project after Archie.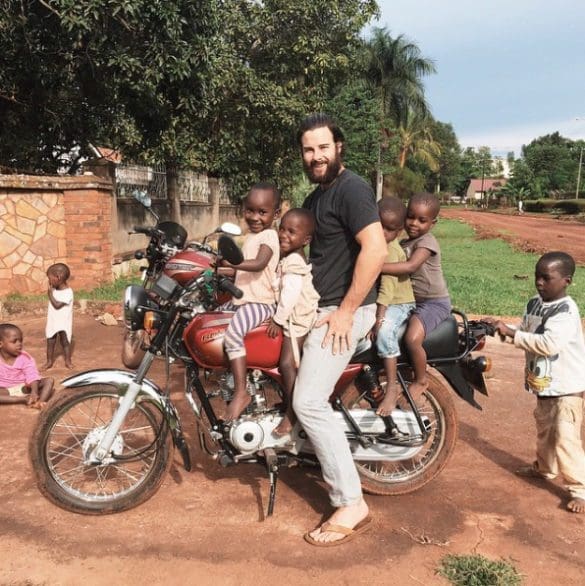 A Full-Time Need
The deeper that Nick and Whitney delved into what they call "the orphan crisis," they realized that orphan care is much more complicated than it appears. UNICEF has determined that over 153 million kids are orphans—but that the systems in place for matching orphaned children with adoptive parents are in large part failing them.
For example, there are insidious pockets of corruption operating at both the individual and agency-wide levels. Consider the average American family wishing to adopt a child from east Africa. Explains Nick, "There are a lot of really well-meaning people with the best of intentions and beautiful hearts who are making huge sacrifices to try to care for orphans. But there are people in every part of the world who are looking to take advantage of well-meaning people." A person might approach a poverty-stricken family in a developing nation and say, 'Hey, how would you like for your child to go to the United States and receive a great education?' and those parents might jump at the opportunity, and sign away their rights without realizing what they're doing. Then those kids, who have one or more biological parents yet living, get adopted and no one is any the wiser.
That's why a crucial component of the services that The Archibald Project provides is personally vetting organizations for ethical practices. "We'd like to have an official 'Archibald stamp of approval' for groups that we've vetted," adds Whitney, which right now means facilitating internet exposure through their brand for those organizations that are doing legitimate work. "Sometimes people ask how to adopt, and we can refer them to ethical organizations. We're journalists for orphan care. We're telling stories, showing all the different sides … [and] advocating all the different avenues."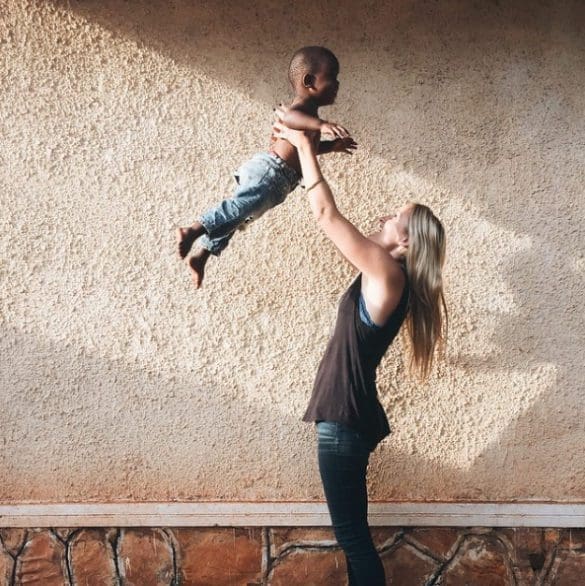 Media Missions
In 2014, Whitney stopped taking wedding photography requests and Nick quit flying commercially so they could "tell way more stories and have a stronger impact" on the orphan crisis. Since then, the Archibald Project's activities have been almost exclusively funded by private donations. "Media missions" help spread the word about the project, increasing the number of adoptions and organizations that Nick and Whitney can profile.
Socially-conscious artists working in any medium can apply for a media mission, wherein they travel with the Runyons to a specified country
and spend a week getting to know a vetted organization's mission and the children they serve. During this time, Nick and Whitney teach the artists how to use their photography, writing, or painting skills to "tell the story of those who don't have the opportunity to share their own stories," and then the artists return to their home communities as Archibald advocates. Note: There's a holistic application and interview process, for as Whitney affirms, "We do not want to promote volunteers … [who] just want social media photos of orphans. We ensure that the artist's true desire is to advocate for orphan care."
Media missions are like mission trips, with a couple major differences. While the Runyons are Christian, the Archibald Project is educational in nature, not faith-based, so they don't limit their work to Christian organizations or families. As Nick says, "It doesn't matter what faith you are, we can all get behind caring for children." When anyone contacts The Archibald Project asking about job, internship, or volunteer opportunities, the Runyons direct them to the media missions, and will so do until such time as the Project can expand its staff.
Eliminating the Orphan Crisis
"We've been to 8 or 9 countries so far," muses Nick, including Bulgaria, China, Taiwan, Haiti, Uganda, India, Romania, and the Congo. Many of the countries they've been to multiple times, as the Runyons work side by side with the organizations they promote.
Just as the organizations rely on The Archibald Project to spread the word, so Nick and Whitney couldn't do it without each other. "I'm the visionary," Whitney smiles, "but Nick makes it all happen."
"We want to eliminate the orphan crisis," says Nick. "That's the long-term vision. We know there are always going to be orphans in the world, but we don't believe it needs to be a crisis. If we can advocate for better and more educated practices, we believe it will greatly reduce the number of kids out there living in unloving and less than ideal environments."
Ones to practice what they preach, the Runyons next plan to start fostering children themselves domestically. As of 2014, there were more than 31,000 children in foster care in Texas alone—4,000 of them waiting for adoptive families.
---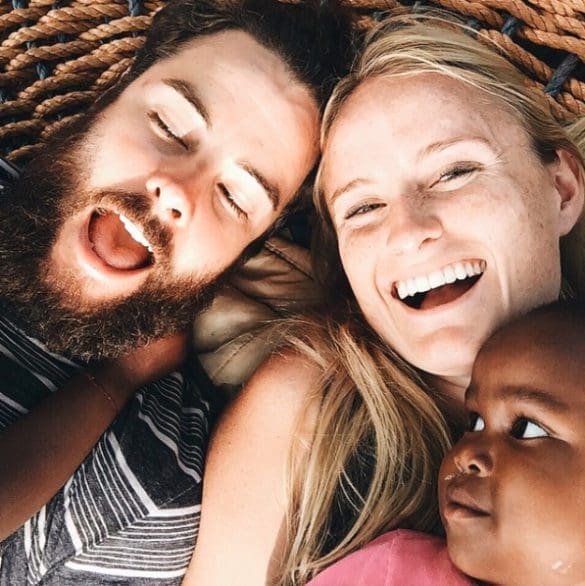 As one might expect of a young married couple who now spend their days traveling the world, Nick and Whitney Runyon met in the middle of another adventure: cliff-diving at Lake Travis. Following an intense courtship, the then-airline pilot asked his wedding-photographer girlfriend to marry him, establishing a partnership that has since set the world on fire.
---
To celebrate national adoption month in November, the Archibald Project will feature a series of stories by adults who were adopted as children. "You always hear about the 'Gotcha Day' [the day a new member joins the family] or the story from the parents' perspective," says Whitney, so she's excited to follow-up with the adoptees' perspective.
Also in November the Archibald Project will release its most recent adoption video, showcasing the story of a boy adopted from China.
---
Contact:
info@thearchibaldproject.com
thearchibaldproject.com
@thearchibaldproject