A Magical Day in the Life of an East Side Midwife
Words by Camille Smith  Photos by Eric Morales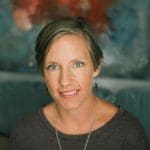 Jayme Moore & Kate Griffin bonded over a mutual love of bikes and babies in 2013, and two years later Tandem Midwifery was born. Both women are long time east Austin residents, mothers, and state and nationally certified midwives who occupy a cozy little office at the Soma Vida space on East Cesar Chavez.
Before becoming a midwife, Jayme worked as a bilingual teacher, where she felt privileged to witness the relationships between her students and their mothers. After the birth of her own children with the help of a midwife, Jayme reconsidered ways in which she could have a more direct impact on the creation of families. "The entire process from conception to first year postpartum was fascinating to me," Jayme recalls. "Motherhood is the ultimate job, [none of us would be here] if women weren't doing it. Being part of caring for women can help make that more visible…even if it's one woman at a time".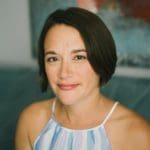 Kate was a biologist with Texas Parks and Wildlife before realizing her true calling. "I dreamt of working to save the earth and do environmental work, but it was really hard to try to make a difference in that capacity. My pregnancy introduced me to midwifery." Kate hired a midwife for her second pregnancy and was so impacted by the experience she enrolled in midwifery school when her child was 6 months old. "I see mom and baby as an island of one, a perfect little ecosystem. Everything we take in nurtures that ecosystem and what we as midwives do during the process affects the future of that ecosystem."
"We are obstetric care providers, from conception to six weeks postpartum," says Jayme. "We do the labs, we monitor the baby, we refer out for ultrasounds, you get the same level of clinical care as you would receive in a traditional OB office… but in addition you receive support that includes the entire mind body system."
Jayme and Kate work hard to educate families on every part of the process. "Exposing women and their partners to all the information available so that they can make informed decisions offers women and their families a chance to be participants in their pregnancy," Jayme smiles. Kate adds, "Jayme and I are both really big on nutrition too; we both cook a lot together and we host cooking classes. We try to spend time helping our clients with nutritional care and prenatal eating."
Kate continues with joy, "My favorite part of midwifery is the postpartum care. I love coming in and helping families adapt to a new life with baby. I enjoy helping with all the hard stuff that happens after baby as well, like helping moms be successful with breastfeeding… helping parents adjust, get sleep and learn how to hold their baby and change diapers… just being of assistance in an overwhelming time." When parents return at their six weeks postpartum visit, Kate has a sense of pride in their new found confidence. "At that visit, when parents are just coming up for a breath and they're newly confident…I know I have done my job well." For Jayme, being able to witness the life-changing experience of childbirth and watching the "power of women when they labor and deliver" are some of her favorite aspects of being a midwife.
Kate and Jayme each possess certain abilities as individuals that make them skilled at what they do, but their energy and joy when operating as a team is what truly makes this duo special. "We take our jobs very seriously…but there are a lot of laughs too," says Jayme. Kate adds, "We really do work in tandem."
---
Did you know? One of the most exciting births they attended happened in Jayme's own backyard. "We got to witness a goat give birth…all of our kids were there…together outside in the goat shed…just watching a goat give birth in east Austin." It was just another magical day in the life of an east side midwife.
---
Contact:
512.537.9201
2324 E. Cesar Chavez
tandemmidwifery.com