You don't have to go far to find a fun-filled summer. 
We know it's hard to find the time for a vacation each summer, but everyone can carve out a day here and there to get out of the big city and explore the great outdoors. Maybe you don't even have a day but need an escape. We've got the lineup for you to engage no matter your age. You'll enjoy these day trips to must-visit destinations within an easy drive.
Cover Photo by Ashley Haguewood  Words by Ashley Bowling
Get out of the Big City
Begin the day with a hearty breakfast before heading northeast on Highway 183 toward Burnet, Texas. We are going to Park Road 4, just over an hour's drive away from Austin. Don't forget to pack your hiking shoes and a swimsuit. We also recommend bringing along a picnic lunch and some road trip snacks.
Stay to Play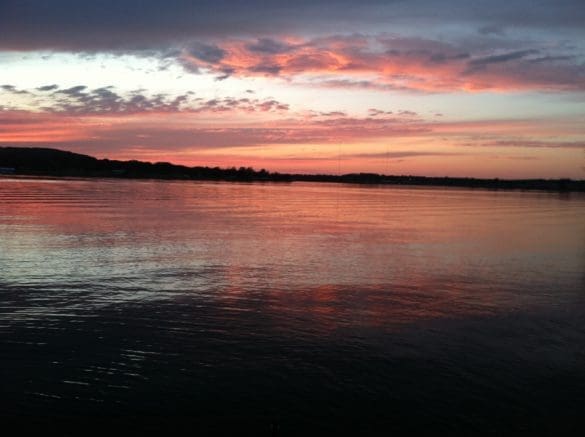 Inks Lake State Park (3630 Park Rd. 4 W, Burnet, TX 78611) is truly a hill country hidden gem with its calm waters, pink rock outcrops, and stunning sunsets. They have 7.5 miles of hiking trails that stroll through shady forests and over rocky hills. Hike the small canyon to arrive at the Devil's Waterhole, which is almost completely surrounded by rock. For those who prefer to be in the water, rent a kayak, canoe, or paddle boat to arrive at the base of the waterhole.
Only the bravest plunge into the water from the upper cliff. Dare as you may, at your own risk—there is no lifeguard on duty. Some say Devil's Waterhole got its name from the orange-pink hue that the sun casts on the water when reflecting off the pink-gneiss rock formations. But according to local legend, the inlet known as Devil's Waterhole got its name from the previous landowner who was known to loudly curse whenever his wagon got stuck crossing it.  After cooling off in the waterhole, follow Valley Spring Creek upstream from the lake to explore the scenic waterfalls.
For the fisherman, Inks Lake State Park has two fishing piers, a boat ramp, and fish cleaning stations. Rods, reels, tackle boxes, and hooks can be borrowed from the park store. As with many lakes on the Colorado River, mainly bass and catfish can be caught here.
---
Texas State Parks Native Knowledge: Adult day pass is $6 and kids under 12 are free.
---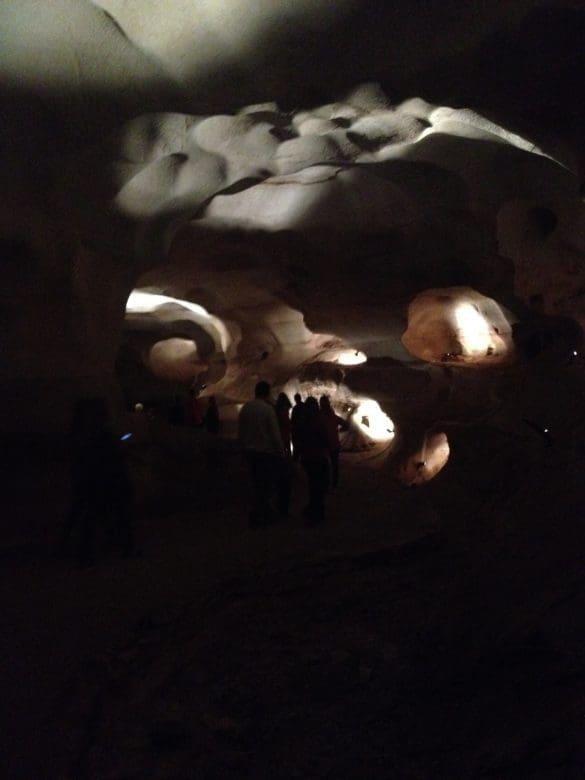 Enjoy the View
After you've enjoyed your picnic lunch from a cliff top, pier, or canoe in the middle of the calm lake, head 10 minutes southeast on Park Road 4 to Longhorn Cavern State Park. It's time to cool off a bit, and this cavern stays a comfortable 68 degrees year round. 6211 Park Road 4 South, Burnet, TX 78611

Guided walking tours start every hour. If you have little ones in tow, we recommend the walking tour that takes about an hour and a half. You can also request an abbreviated tour that is 45 minutes for the shorter attention spans. There are many natural formations waiting to be explored in this river-formed cavern. One of which is called the Queen's Watch Dog—resembling its namesake so much so that there has been controversy over if it was really carved by humans instead of natural causes. To this day, no geologists have been able to identify tool markings. It's believed that Comanche Indians were the first to use this cave. You'll be able to visit the Indian Council Room. And then there's my personal favorite, Crystal City, an area adorned by calcite crystals formed by standing pools of calcium-saturated water. For the adventurous spirit, Longhorn Caverns offers guided Paranormal Cave tours and Wild Cave tours (by reservation only).
Taste
If by now you're hungry, head back the way you came, and stop by Hoover's Valley Store for a juicy burger, some fried catfish, and a friendly smile.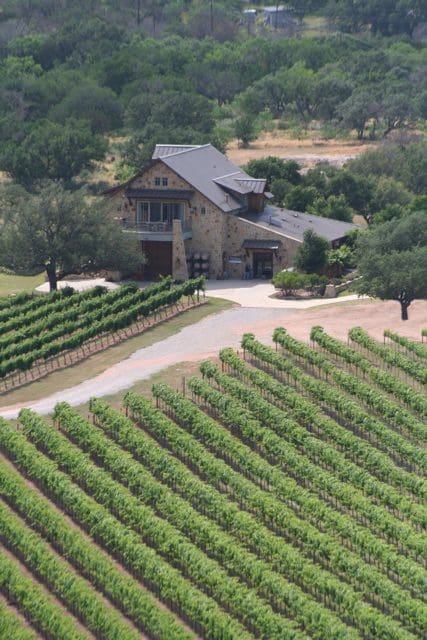 Sip
Across the street is a family owned and operated winery, Perissos Vineyard. Perissos in the Greek means "exceeding abundantly, beyond what is expected, imagined or hoped for." This Greek word, found in the book of Ephesians, is the foundation this family-owned business was established—savoring the land and crafting wine that live up to its name. As you walk in the door, it's easy to see that this place values family while producing wines that run with the best of them. It's an absolutely perfect way to end a day in the hill country, lounging under a live oak, in good company, sipping a glass of Sweet Lucy, named after the owners' daughter. 7214 Park Road 4 West, Burnet, TX 78611
---
Perissos Vineyards Native Knowledge: Live music every Saturday, 1:30-4:30pm
---
Far East
Traveling less than a 30-minute drive east on highway 71, you'll arrive at some of the most adventurous piney woods central Texas has to offer. Bring a swimsuit, sunblock, and some hiking shoes for this day's trip.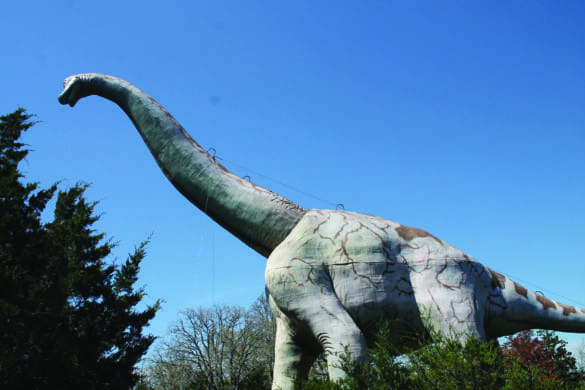 Stay to Play
The Dinosaur Park is located off Highway 71 between Austin and Bastrop and is fun and educational for "kids" of all ages. No skeletons here! Stroll through their half-mile hike and discover realistic life-sized replicas of these prehistoric creatures. Before you begin your journey through the tree-lined nature trail, grab a scavenger hunt kit. The dinosaurs are set back from the trail, situated among plants, trees, and rocks, making it easy to imagine real dinosaurs in their natural habitat. Other fun activities for the youngsters include a fossil dig, play ground, and picnic area. Admission is $7 per person.  893 Union Chapel Rd, Cedar Creek, TX 78612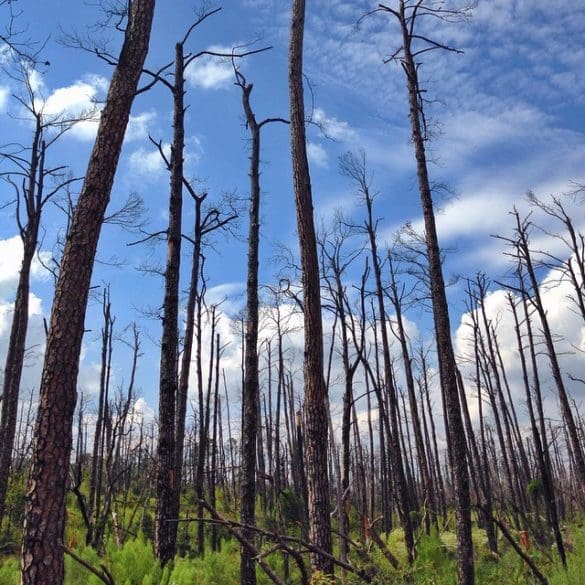 Enjoy the View
As many know, a major wild fire and a flood have damaged areas of Bastrop State Park, but that does not make it any less attractive. Where else can you go to experience such new growth in nature? We recommend starting at the base of Red Trail near the creek and working your way up the slight incline over the rocky path dotted with prickly pear and lace cactus to reach the overlook within about 15 minutes. The scenic overlook has a rock shelter and 360 degree views of nature's re-birth. Wildflowers and prickly pear in bloom add splashes of color to the new and old forests. Bastrop State Park has a pool and extremely nice facilities. Be sure to jump in and cool off in the water before you leave!  100 Park Road 1A, Bastrop, Texas 78602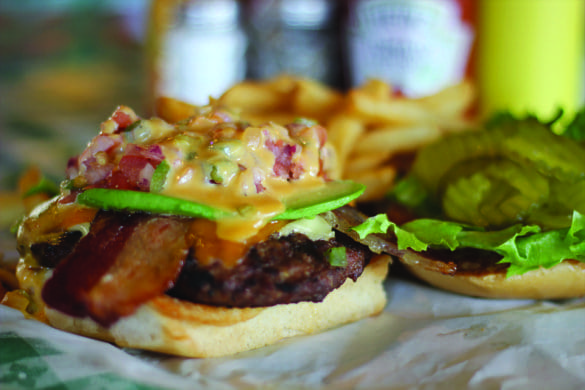 Eat
If you're driving through Bastrop, you must stop at the Roadhouse (2804 Texas 21, Bastrop, Texas 78602). Fuel up for the day on their piping hot fries, juicy homemade burger, or a crisp salad. May we recommend the Destruction Burger—piled so high you'll need to roll up your sleeves and grab extra napkins. Just imagine cheddar and Swiss cheeses, fresh avocados and bacon, topped off with pico de gallo and drizzled with queso. For your sweet tooth, grab a thick and creamy shake before you head out the door to your next adventure.
---
Roadhouse Native Knowledge: Visit their second location in Paige, Texas.
---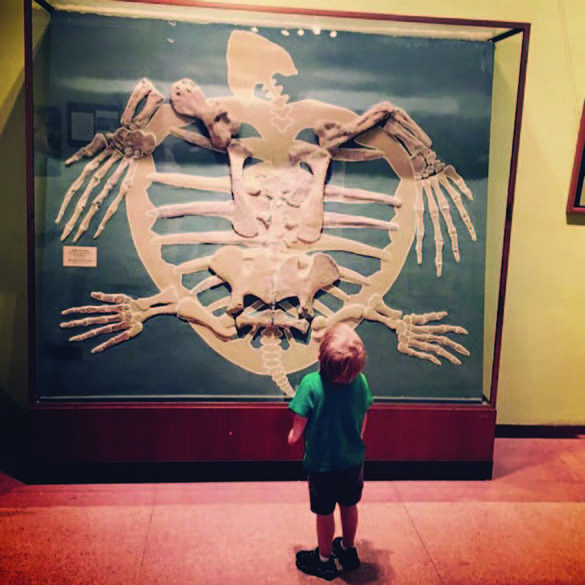 Looking to learn more about the different species of these mammoth creatures? The Texas Memorial Museum's dinosaur exhibit features many fossils and dinosaur remains to see and learn about. The museum also keeps it fairly local – it has a long history of collecting dinosaur fossils from the Big Bend region of Texas and other areas of North America. 2400 Trinity St.
---
First Stop Right Down the Road
If you don't have all day but need to escape the mundane, get the kids out of the house, or step away from the computer, we've got quite the list to chose from.
Enjoy the View
A few miles down Highway 183 south, you'll arrive at McKinney Falls State Park. The park is less than 15 minutes away, and yet it feels like you're so far from the city lights of Austin. Situated on Onion Creek, the limestone river bed filled with small pools is the perfect place to cool off and listen to the rushing water as it spills off its ledges. The park also has about 2.5 miles of hike and bike trails and one specifically for hikers to explore the early Texas homestead and rock shelters. Visit for just $6 a day; kids 12 and under are free.
---
Texas Native Knowledge: No fishing license is needed to fish from a pier or from shore in a Texas State Park.
---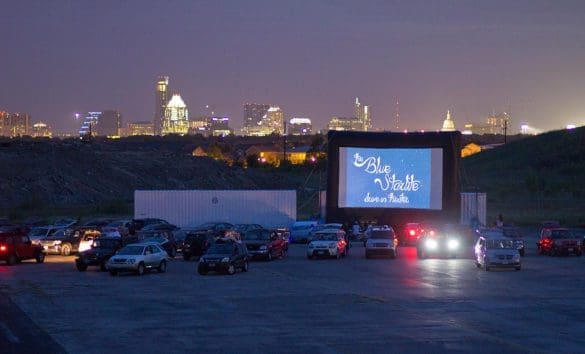 The east side has Austin's only drive-in movie theater! Blue Starlite Drive-In is located off East 51st Street showcasing movies for all generations. Drive up and tune in to the station in your car just like the good ol' days, for only $15 per car. There's an intimate setting of 50 parking slots, so you're sure to get a good view. Starlite is also serving up yummy diner snacks and even s'mores you can roast near the concessions stand. Go to bluestarlitedrivein.com to reserve your spot ahead of time!
---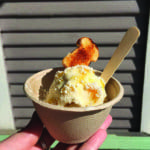 Sweet Treat: Try Spun's ice cream made fresh to order—that's no preservatives, folks. Ice cream made from liquid nitrogen, not only because it's fun to watch the cool smoke pour out the machine as it's made, but also because it tastes better. Locally sourced and homemade ingredients top it off. 1912 E. 7th St.
---
Stay to Play
Kayaking and fishing the Colorado River at Lady Bird Lake is a great way to kick back and relax while enjoying time spent with friends, a partner, or even the kids. Head down Festival Beach Road to pull your kayak into the water. Don't have a kayak? Rent one from Epic Sup across the river on S. Shoreline Blvd. Don't forget the bait! Plastic worms, jigs, and spinner baits are popular choices for largemouth bass. Texas Parks and Wildlife reports large carp, and many fish in the 20-30 pound range are frequently caught. If you're not into being in the water with your catch, bring a hammock or a lawn chair and get comfortable on the bank.
---
Native Knowledge: For kayaking and paddle boarding rentals on Lady Bird Lake try Epic Sup 
Monday-Thursday
Single Kayaks: $10
Double Kayaks: $15
SUP Boards: $15
Friday-Sunday & Holidays
Single Kayaks: $15
Double Kayaks: $20
SUP Boards: $20
---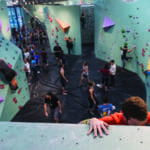 Austin Bouldering Project is fun for all ages! No special equipment, harnesses, or ropes here. Bring your own climbing shoes or rent some for $4. Day passes start at just $12. Besides climbing on these 13 to 17 foot rocks, Austin Bouldering Project also has youth programs, yoga and fitness classes. Visit austinboulderingproject.com to get a class schedule and plan your next visit.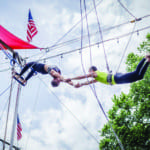 Try something new and exhilarating! Trapeze Texas is located off E. Cesar Chavez Street, open Thursday through Sunday. Participants can fly through the air with trained professionals teaching them the 'ropes.' This is something fun for all shapes and sizes—even little ones as young as 5 years old can take the plunge. Trapeze Texas is open to the public and 1 hour on a single swing costs $10. They also host private events for a one-of-a-kind party, a team-building workshop, or private lessons.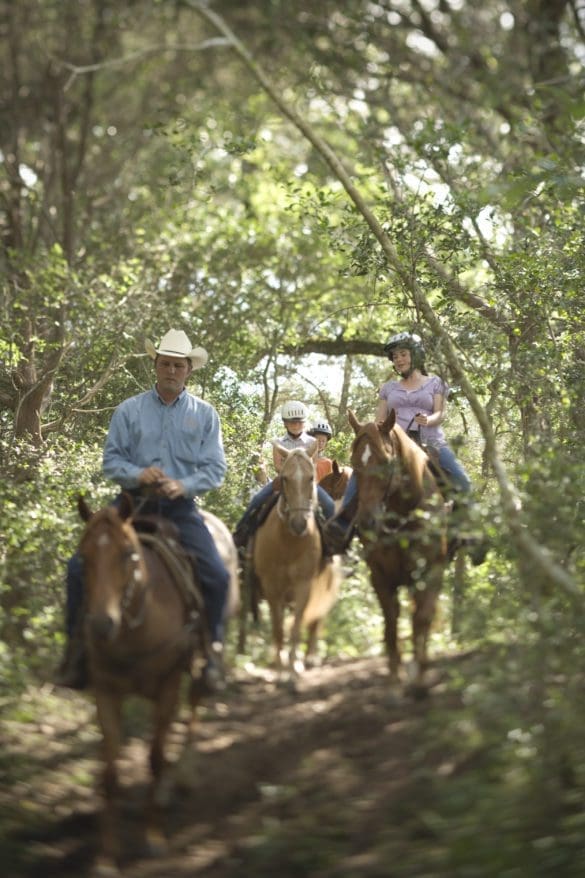 Renegade Trailhead is located at the Hyatt Regency Lost Pines Resort off Highway 71. This is not just for hotel guests but is open to all those who love the great outdoors! Their fun classes and educational activities include archery lessons, bass fishing, trap shooting, horseback riding, and fly fishing. Knowledgeable instructors and safety equipment are provided for all activities to ensure guests are comfortable prior to experiencing their great outdoor adventure. Visit lostpines.regency.hyatt.com for class times, age requirements, and pricing.
Sips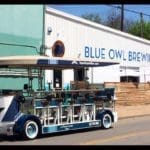 Hipside Peddler is a local bicycle pub crawler geared toward all the favorite east side pubs. This multi-
passenger bike holds 6 to 15 passengers and, yes, you do have to peddle. It's the best of both worlds as you get a little exercise while sipping on a cold one. Expert peddlers are available at an additional charge if you prefer to sit back and enjoy the ride. Some of the recommended stops include Bar 2211, Stay Gold, Hi Hat Public House, Craftsman, or Whisler's.  They also have a brewery tour that includes Blue Owl Brewing, Hops & Grain Brewing, and Zilker Brewing Co. Check out hipsidepeddler.com for more details.
---
Native Knowledge: Hops & Grain and Blue Owl Brewing sell beer glasses. When purchased, patron get four pours of beer.
---