Bringing Chinese Medicine to the Masses
Go ahead, take a nap. At Neighborhood Acupuncture Project, or NAP, taking a moment to relax and unwind is at the essence of their healing practice. "[When] people walk in, they start feeling better. There's a feeling here and that's created, I think, by all of our intentions, but also by the fact of what's been happening for ten years," says co-founder Tony Ward.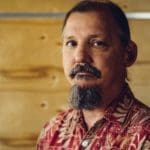 Yes, for ten years Neighborhood Acupuncture Project has had its doors open to the community to encourage healing and empowerment for those who face economic, psychological, or physical limitations in their access to Western medicine. In fact, as the 9th community acupuncture clinic in the nation and the first in Austin, NAP began with the intention of being fully committed to all demographics."When we opened up, I would say 50% of our patients didn't have insurance," explains Ward when asked why the east side was selected as the neighborhood of choice for opening the clinic.
NAP services, however, have not remained exclusively for underserved populations. Through the years, NAP has built a reputation to precede it. Co-founder Laura Mathews smiles proudly as she remarks, "People can access it [NAP] who normally wouldn't be able to. We see people of all races, all incomes."
This wide variety of clients has allowed Neighborhood Acupuncture Project to cultivate a space that is as much about community as it is about healing. Mathews explains that the creation and maintenance of NAP was a "group effort" and because of this, the synergistic healing that patients experience is a product of the intentions and energy that each volunteer and client contribute to the space. "It is a different experience than sitting alone in a room," Mathews continues. "There's people from many different walks of life. It's kind of magical because I have seen people come in at the same time and have very similar complaints. They don't know each other. It's almost like this subconscious support group."
Having a built-in support group is what drives the community model. Volunteers run the front desk and a sliding scale payment model allows the acupuncture services to be accessible to almost everyone. According to Ward, the goal behind this simplistic, community-centric model is to "empower people so they don't feel like they're a victim of whatever it is that is going on with them and to remind them that they have the power to heal."
To the founders of NAP, being able to cultivate joy and healing within their world is what drives them to continue their practice on the east side despite changes in the community structure and increases in rent.
"We might work longer hours to make rent, but…" She shrugs off the rest of her sentence with a smile. Ward agrees that the trade offs are worth it, "I really wanted to make a difference, and I think I am making a difference here."
---
Contact:
512.473.8884
1909 E 38th 1/2 Street
napaustin.org