Austin Corner Vet's Humanistic Approach to Veterinary Medicine
They say that people are like their animals. However, when you walk into Austin Corner Vet and Dr. Vaughn tells you that his favorite animal is a polar bear, you will quickly be obliged to reconsider your initial assumptions about a veterinary practice located in an old warehouse. After all, no vet could exist in such a cool environment.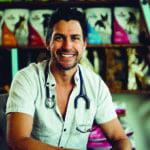 Clearly, conventional preconceptions of a vet's office are not applicable at Corner Vet. In fact, Dr. Vaughan will even tell you that himself. "We try to go through a psychological analysis of why a client has a pet in the first place. We want you to enjoy that pet and say, 'Oh, wow. I love pets! This is great. This changed my life. This is easy.'"
Located on the corner of Perdanales Street and East Cesar Chavez, Austin Corner Vet inhabits the intersection of humanitarianism and pet care. Filled with personality, this neighborhood vet strives to provide care to any animal that makes its way through the doors of his clinic. However, those who find themselves putting their trust in Dr. Vaughan and his staff need not do so blindly.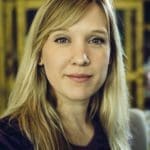 No matter which exam room you find yourself being consulted in, large glass doors will offer you a full view of the clinic in motion. "The whole point of transparent glass," Dr. Vaughan explains as he indicates the row of exam doors, "is transparency. So you can see from the front of the lobby all the way to the back. There's nothing to hide in the back of this medical facility. You can have full access to see what is happening to your pets."
The physical transparency with which the east side Corner Vet clinic is constructed is just one of the clear manifestations of their educational approach to veterinary medicine.
A trip to Corner Vet is a bit like attending veterinary clinicals. You're sure to hear one or two Latin-based terms mixed in with exacting measurements while Dr. Vaughan explains your pet's prescribed treatment. "I offer the options. I say this is how I would do it if it were my pet," clarifies Dr. Vaughan when asked why he dives into such technical diagnostic depth for each and every patient.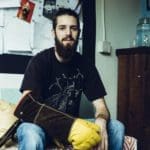 He clarifies his approach by insisting that understanding leads to positivity. "If you take a little extra time and work a little bit harder, you could probably actually do it [diagnose] in a positive way. It just takes more effort. It takes more energy to push that positive stuff through. But it does help."
This positivity that permeates the Corner Vet comes as much from the clients as the veterinary staff. On the east side, Corner Vet is a tried and true practice that has developed a loyal core of clients who, Dr. Vaughan lowers his voice to admit, "…are just better. They're a lot more fun to work with." After a short pause, his eyes light up as he says, "There's just a different sense of community over here than I've noticed in different neighborhoods in Austin."
As he walks over to kneel down and consult his next patient, he calls over his shoulder, "This is by far my favorite place to work. If I had my druthers, I'd prefer to practice here."
---
Austin Corner Vet has TWO Locations: one on E. Cesar Chavez and one on S. 1st Street. The South 1st location is now under renovation, and the east side location has extended hours with no extra charge for weekend or late night appointments.
Mon-Thurs 8am-10pm
Fri 8am-8pm
Sat 8am-6pm
Sun 9am-3pm
---
Contact:
512.236.8000
2400 E. Cesar Chavez St. #100
austincornervet.com