EASTside Magazine's Advertising Mission
EASTside Magazine advertising works with you and for you. We reach a targeted audience of involved, educated, active consumers with disposable income who take action based on what they read. As the most concentric community magazine in Austin's eastern region, EASTside's loyal and diverse readership responds to the ads they see published as we become their trusted community guide.
Paper-based reading is preferred by the majority of people (even millennials.)
For a current Media Kit with ad rates, please email us below.
EASTside Magazine's Distribution
EASTside Magazine distributes 80,000 magazines every year and 10,000 per issue; with a pass on rate of 2.5 readers per publication that's 25,000 readers per issue.
We reach people in the comfort of their own home with both paid and complimentary subscriptions. Our readers are homeowners, business owners, artists, musicians, entrepreneurs, educated consumers, newcomers, long-time residents, philanthropists, and are involved in this community. The main areas of saturation are Mueller, East 6th and 7th Street, Cherrywood and East 11th Street.
EASTside distributes in bars, restaurants, coffee shops, boutiques, banks, music venues, galleries, schools, supermarkets, and the many other community buildings and organizations throughout the east side. EASTside Magazine is also distributed at events throughout the year such as film festivals, street fairs, farmers markets, concerts and promotional parties.
Feedback
---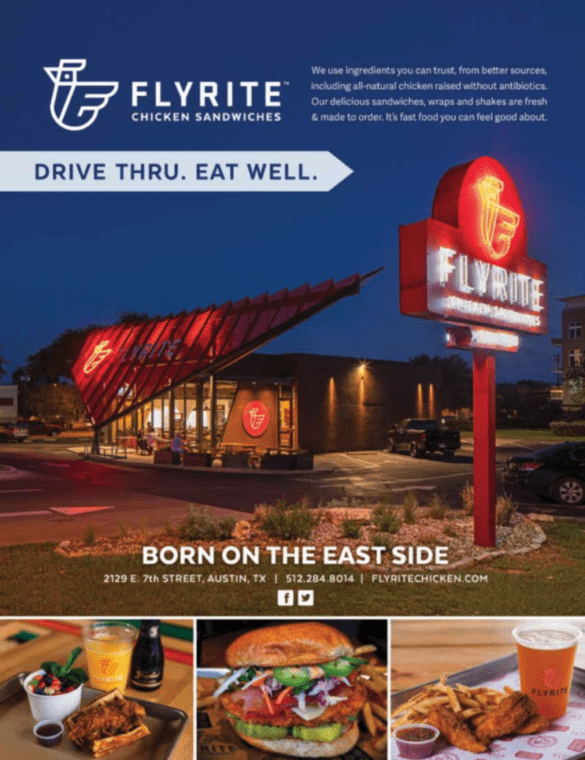 "It's good to partner with a magazine that has the same beliefs, concerns and connections to the community. It feels like more than just an advertisement in a magazine. It feels like a way to stay in tune with our neighbors and surrounding businesses." – Scott Ziskovsky // Flyrite Chicken & Beer
---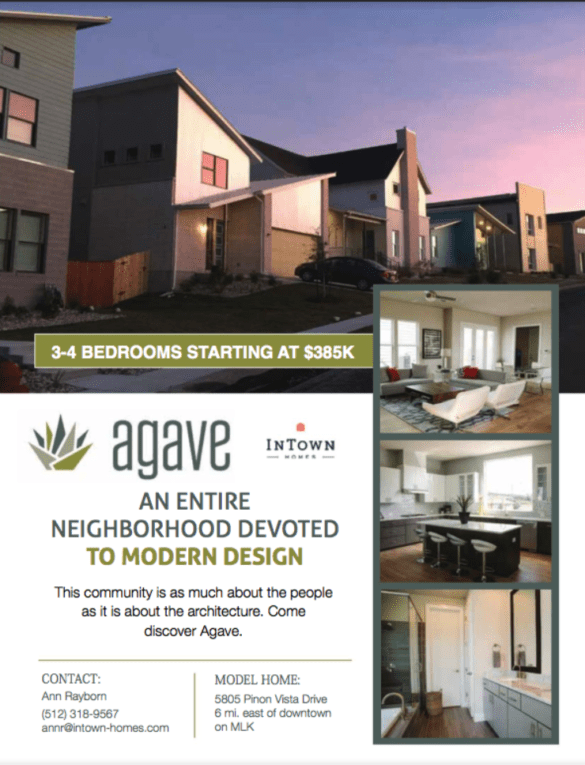 "Eastside Magazine has brought us traffic from people who live and play in East Austin.  We have had people who drive directly from a restaurant like the Omelettry after seeing our ad or come in and point to the magazine in our office and cite it as their way of knowing we are here.  The great content and photography don't hurt either!  It has been a great source of name recognition." – Ann Rayborn // InTown Homes
---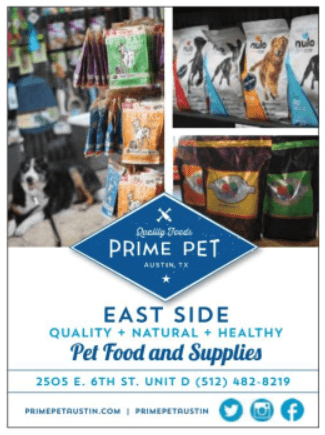 "Prime Pet partnered with EASTside Magazine several months ago because of the magazine's creative, attentive, and easy to work with staff.
We also really liked the dedication to this side of town and the opportunity to reach out to friends and neighbors we haven't had the chance to meet as of yet. We have been very happy with the collaborative approach taken by EASTside and our business is reaching the exact market that we would like to reach." – Burton Cleveland // Prime Pet
---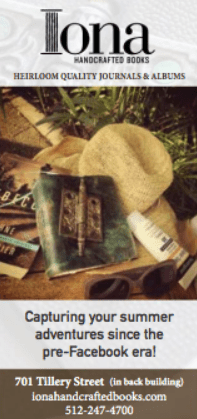 "During ACL last year, a couple flew into town from Atlanta, stopped at an east Austin pub for a drink, and picked up EASTside magazine.  They saw my ad, and after their drink drove straight to my studio and spent several hundred dollars on journals for themselves and friends back home. That was my first experience with advertising! I have continued with EASTside every issue since then, and am thrilled with the response! I've been a part of the East Austin artistic community for 14 years now, but I have never advertised.  I was apprehensive about the whole thing, but Will made the process so easy. I ended up with a beautiful ad, and have had such a great response that I have continued with it every issue since that first one! I LOVE this magazine!" –  Mychal Iona // Iona Handcrafted Books