Top Stops, Spots, and Sites
What you need to know about getting around during Austin City Limits Festival from an East-sider's perspective.
Weathering Austin City Limits is a feat, often curated through years of practice. Know exactly where and when to go for a break during ACL. Here are some places on the east side where you can escape and recharge to do ACL like a local.
Friday

If you have company in town or you are the company, we recommend Heywood Hotel, a boutique hotel with a classic modern aesthetic. Jolt yourself into the action-packed weekend with a cup of hand-crafted coffee at Figure 8 Coffee Purveyors. Once you have your coffee in hand, stroll down the 11th Street district where you can admire the unique shops that give east Austin its quirky vibe. While you're there, grab some food at the Quickie Pickie so that you don't get stuck spending your beer budget on food at the festival.
Once you've filled up, drop a pin for your rideshare driver and head over to Zilker Park for the first day of ACL.
Saturday
Saturday starts early with a quick stop at Vintage Heart Coffee where you can pick up caffeine and tacos to start your day off right like a true Austinite. Tacos are a breakfast staple here. If you aren't eager to be the first in line at a show, check out Mijos or Don Juan for some tacos authenticos that will leave you fully fueled until lunch. From there, pick up the Austin Metro Rail at Plaza Saltillo, which will deliver you within pedicab distance of Zilker Park.
On your way home from the festival, you will likely need to stop for a late night snack. Thankfully, East Side Kings Thai Kun is open late and is a popular spot to take a break as you make your way back to your crash pad. Serving up the Asian-fusion food is their hallmark, and this food will energize you to complete that last leg of your journey into your bed.
Sunday
A late morning and a hearty brunch are the best cures to get you ready for the last day of ACL. A favorite of the ultra-late night crowd and morning risers alike, Hillside Farmacy serves up curative concoctions that will have you revived in no time. Often festival goers arrive later on Sunday, instead preferring to spend the morning sitting on the shores of Festival Beach absorbing some serenity before heading back into the crowd. When you're ready, from Festival Beach you can rent an Austin BCycle and take an easy ride to Zilker Park where they have BCycle parking.
When the music stops, the show isn't over. Sunday night is a perfect time for a leisure walk through Austin. On your way down Riverside Drive, enjoy the Austin skyline's reflection in Lady Bird Lake and get to know the people you're walking along with. After all, the people are what make Austin so wonderfully weird.
---

Getting Around: Although Uber and Lyft have pulled out of the city, there are still innovative ride share options available like Fasten, Get Me, Fare, and Z Trip. Austin also has the Austin Metro Rail, plenty of bus lines, pedicabs and a bike share service called BCycle.
Essentials: No weekend festival is complete without sunscreen, a large hat, and plenty of refreshments. Check out The Bee Grocery, in.gredients, or East 1st Grocery to quickly stock up or replenish your stores.
Forecast: October in Austin is still summertime. Expect temperatures in the 80s with lots of sun.
---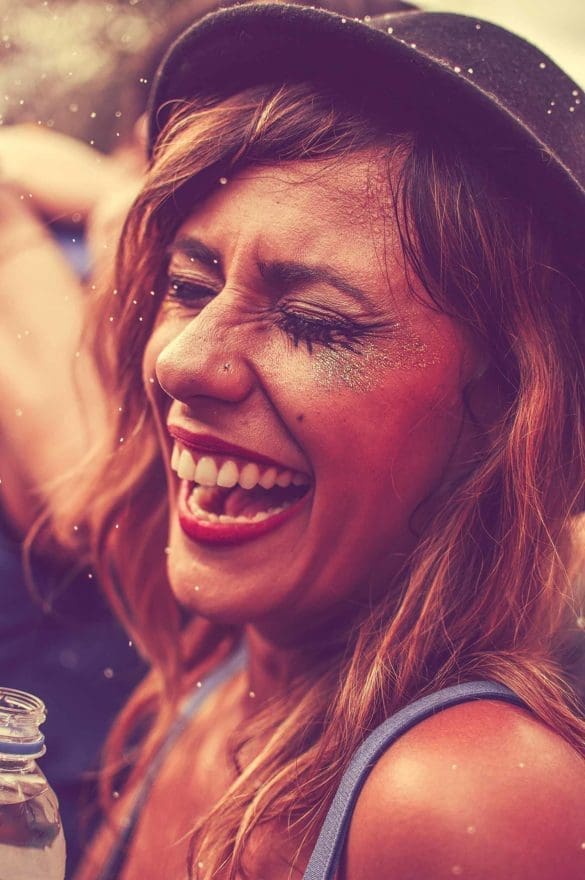 Do wear shoes. Flip-flops may be cooler, but you want to keep your toes protected from dancing feet.Don't bring credit cards. Cash is always better because your things will have a way of losing themselves.
Do bring several empty water bottles. ACL is full of stands to fill up your bottles; however, lines are long, so it's better to fill up multiple containers at once.
Don't bring a chair. It may seem like a good idea, but you will never be able to find any space to set it down comfortably and relax.
Do bring sunscreen. It's hot! You will be under the blazing Texas sun all day for three days so sunburn prevention is key to having a good time.
---