Minimalist Jewelry for Long Days & Pleasant Nights
Words by Jess Hagemann  Photos by Aaron Rimbey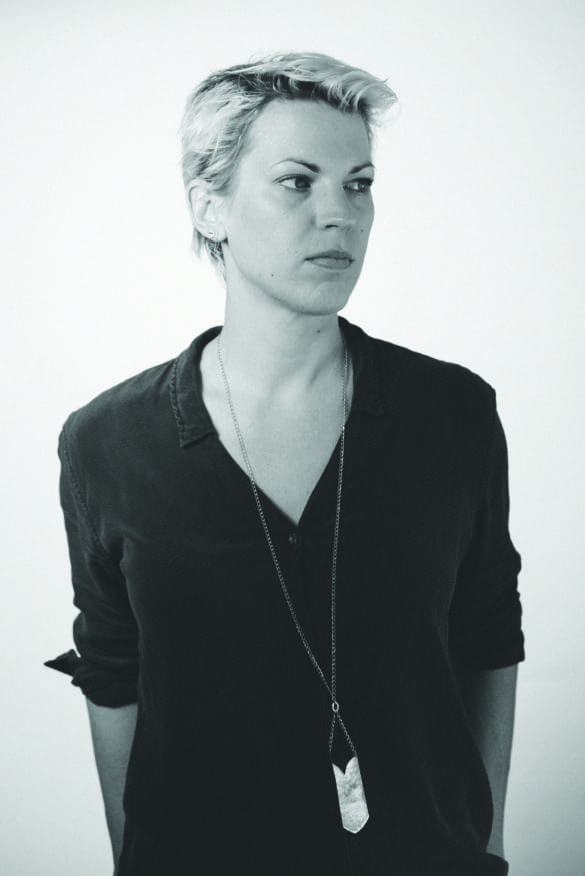 Epic Fail is an ironic name for something so beautiful. Lest you assume that local jewelry-maker Christine Fail's high-end line of 14K gold and diamond earrings and bracelets, might break the bank, consider that signature studs start at just $56 for a handmade, never-gonna-find-it-anywhere-else heirloom! You're more likely to break the necks of gawkers double-taking at your swank style—which Christine herself calls "simple, lightweight, and delicate."
Order from the Classic Fail collection (featuring 14K gold-fill and sterling silver) and with pieces going for $36, you can try a different look every day of the week!
Christine's typical customer loves her jewelry because "while it may not be your statement piece, it's your favorite piece … easy to put on with jeans, and it makes you feel good—you know you look good in it."
You can also feel good about Fail's raw material sourcing practices. Even the tiny faceted sterling silver beads that accent some of the Classic collection's larger crescent hoops come direct from the Hill tribe in Thailand, certified fair trade.
Every single item is made by hand, polished, packaged, and shipped from Christine's backyard East 12th studio. She's lived in Austin since 1998, after relocating from the hustle and bustle of Dallas. Christine previously worked with internationally known jewelry designers before realizing her own vision.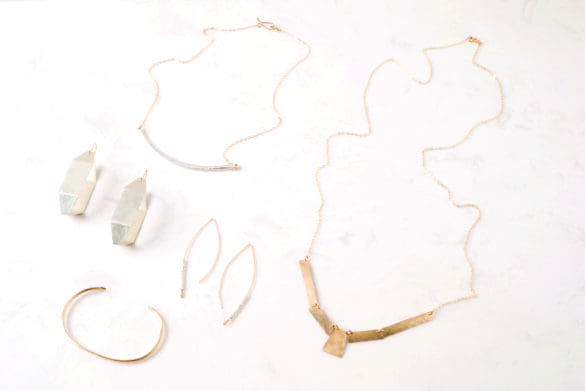 Process Makes Perfect
When asked about the inspiration behind her designs, Christine mentions "process." The Classic Fail collection utilizes only what are called cold connections, meaning there's no soldering or casting involved. Rather, in drawing on her professional background as a metalsmith and fine artist, Christine and team fashion each piece from wire and sheetmetal, using a wide variety of hand tools (think lots of drills, saws, and hammers) to achieve desired shapes and textures—but no heat!
Ceremony Rings & Custom Designs
Craving something even more unique? For the refreshingly unconventional consumer, Christine handcrafts individual ceremony rings to celebrate non-traditional marriages and other major life events with jewelry to fit the wearer's lifestyle and personality.
Not a Jewelry Person? Maybe You Just Don't Know It Yet
Handmade jewelry is like wearable sculpture. "It interacts with you and your body," explains Christine. "One fabulous necklace can make an otherwise plain outfit pop; plus, it changes your whole mood!"
Get Your Own
Fail Jewelry retails at Austin-based Whole Earth Provisions, as well as 100+ shops around the United States. Christine debuts new collections at trade shows twice a year in New York and also takes her booth to several in-state festivals and artisans' markets. You can always browse her wares from the comfort of your home, of course, at failjewelry.com. $4 ships any domestic order to your doorstep!
---
Native Knowledge: Join Fail Jewelry's mailing list and get 15% off your first online purchase.
---
Contact:
512.215.9088
failjewelry.com
---